DIY IWISTAO HIFI 5 Inch Full Range Speaker Unit Labyrinth Cabinet Kit
DIY IWISTAO HIFI 5 Inch Full Range Speaker Unit Labyrinth Cabinet Kit
Speaker cabinet adopt double back guide pipe, its return passage measured 1.6 meters, and sound quality is relatively pure. Its panel can be replaced if you have spares. This speaker cabinet kits support 4 / 4.5 /5 inches full range speaker.
Diyer said that it is easy to assemble it, you may fix the boards with screws and nuts after coat glue between the boards, then use a hand saw to saw the ribs, easy to cut when assembled.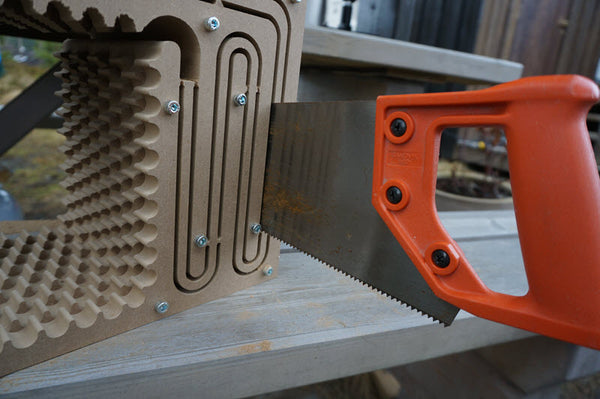 After then, fix a pair binding post in the back, at the same time, fix speaker wires well.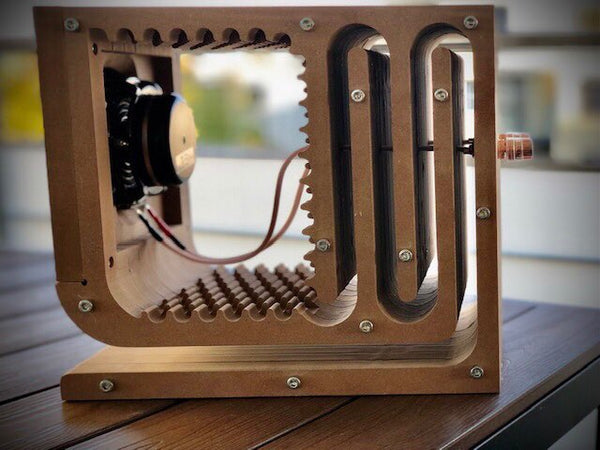 Next step, fix those 2 pcs side boards with glue.
The last step, fix your speaker units, then it is okay, your DIY project is totally completed.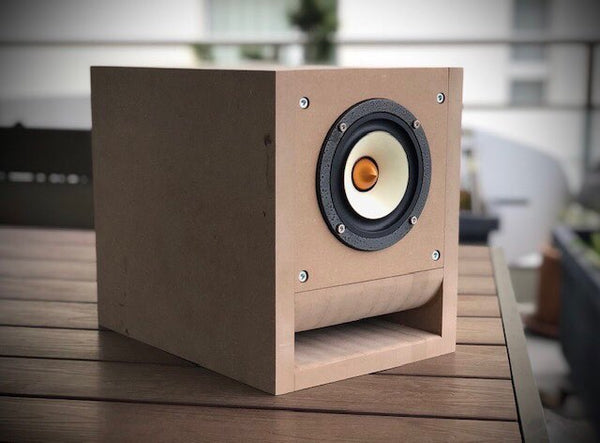 And there is a testing curve below after installing 5 inch full range speaker unit above. The red curve is tested 10cm from the chassis, green line at the listening position.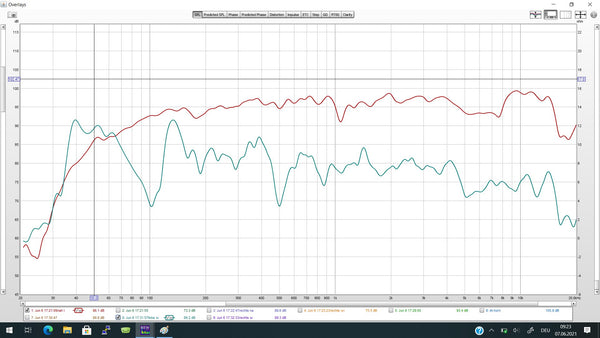 By the way, there are more empty speaker cabinets here, if you are interested, please take a look the collection.
0 comments